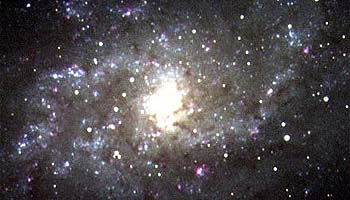 Thanks to
Tim Puckett
Dealer's Room
This page is part of an archive and is available for historical reference only; for information on recent and upcoming Minicons, please visit www.mnstf.org/minicon/
Information on these pages may not reflect current Minicon and Minn-StF policies, functions, contact info, etc.
For information about the Minnesota Science Fiction Society, the organization that has been putting on Minicon since 1968, please visit www.mnstf.org.
The dealer's room is full.
This page is part of an archive and is available for historical reference only; for information on recent and upcoming Minicons, please visit www.mnstf.org/minicon/
Information on these pages may not reflect current Minicon and Minn-StF policies, functions, contact info, etc.
For information about the Minnesota Science Fiction Society, the organization that has been putting on Minicon since 1968, please visit www.mnstf.org.
Dealers Room List:
Here is a list of the businesses and thier owners that will be displaying thier wares at the Minicon 33 Dealers room.
Ann's Woodland Expressions Patricia A Taylor
Herbal charms, herb & incense blends, elemental scents, candle holders, thematic floral decor (suns, moons, stars), terra cotta goddess boxes
Black Dragon Books John & Belinda Jamison
Used Science Fiction and Fantansy Books
Bronze Age Enterprizes Darryl & Sharon Wilmuth
Primarily jewelry with a celtic theme, with flights into SF, Fantasy and serious whimsey.
Captive Elements Craig A Lankki
Body jewelry. Piercing seems to be fairly popular with many people interested in SF & Fantasy. (There will be no piercing at Minicon, only jewelry).
Clovis Enterprises Kent L Hawks
Leather hats, caps, gloves, belts, pouches and other costume accessories.
Darlene P Coltrain & Steven Vincent Johnson
Fine art fantasy jewelry and fantasy and Science Fiction greeting cards and prints.
Glen Cook The Dragon Never Sleeps
Books, New & Used, Mainly paperbound.
Costumes For Your Eyes Chris Gregg & Karen Bjorngaard
We don't sell anything. We do tell people about the things that are possible in the realm of special effect contact lenses, which we make.
Creative Fantasies Dee Willis
Ceramics, Engraved glass, Candles.
Crossroads Bazaar Paul Hartlieb
Celtic Jewelry, Beaded Scarves and Teapots?
Dancing Wolf Studio Sandra Santara
Screen-printed and Hand-painted T-Shirts of her artwork.
Dodeka Records, Ltd Bill Roper
Filk tapes, CDs, and Books (SF & Fantasy Music)
Dragonspawn Crafthall, LTD Ynhared Mangan & James Weinrod
Jewelry & Scupture in bronze, silver & gold.
Dreamhaven Books Greg Ketter
SF & Fantasy Books
Dreamscape Designs/Darcon Inc. Jason & Sandy Darst
???
Elemental Clay Roxanne J. Brown
Earthenware figurines such as dragons, fairy bowls, dragon teeth, green man necklace puppets and hopefully tribbels.
Evenstar Bookstore Loui Pieper
Books, tarot decks, stones & crystals, jewelry, runes & related stuff. Much or our stuff is the type that is featured in a lot of fantasy books.
Fantasy Crafts Letha Welch
Fantasy cross stitch charts & kits, celtic quilt books and ceramics.
Fantasy Fashions Larry Ulrey
Costumes, Books (SF & Fantasy), Fire Lizards, Misc.
Felix Needleworthy Steve Hynnek
Renaissance & Fannish Costumes
For Collectors Only David Miller & Judy Reynolds-Miller
Books, Mostly Rare. Also have some SF Media stuff.
Footstool Fantasy Norman Rigor
Science Fiction & Fantasy Books, Magazines with a few coins, pins, cards, cd's, records & toys.
Giovanna Fregni
Jewelry by myself, gemstones, prints & buttons by Ken Fletcher.
The Game Guild Burl S Zorn & Margret Weis
Fantasy & Science Fiction novels, and Games of all sorts.
Gemini Glass Carol Kurtz & Steve Mudd
Stained Glass, wands, 3-D pieces w/crystals, winged creatures.
GraphXPress Jim & Rebbeka Groat
Fantasy Comics and Art. (T-Shirts too!)
Honeck Sculpture Butch Honeck
Bronze Fantasy Scupture
Jan's Hair & Wigs Jan Twingstrom
Wigs & Hair pieces - Great buys to complete any costume look.
Philip Kaveny Bookseller
Non-Fiction and Art Books for research by readers and writers of Science Fiction. JRR Tolkien Specialist.
Kyril's Cavern Carol Stenstrom
Stuffed dragons, gryphons, and other fantasy creatures.
Leopard's Leap Judith Rauchfuss
MASKS!!!
Lodestone Audio Theatre Richard L Fish
Audios for the Audio Guest of Honor and many others.
Maiden Mongolia Priscilla J Kucik
Drinking goblets, tankards, etc. in wood, silver & pewter ( to celebrate universal vistories); jewelry (motifs like unicorns, dragons etc., costume accessories ( in SF films, villains often have mongoliam features), fun & silly stuff.
Erin McKee
Fantasy Art Prints, Stationary, & Cards
Mere Dragons Mary & Mark Raymo
Art, Sword, Stickers, etc.....
Moonshadows Landing Renee Balazs & Joseph Balazs
Jewelry, Spheres, candles, rocks,...
MO'R Designs Mary O'Rourke & Mark Abbott
Jewelry, meteorites, crystals.
Nyssa's Rainbow Eileen Jones
Buttons, Trading Cards (Dr. Who, Star Trek, Disney), Dr. Who Fiction Fanzines, Fairytale Collection, Customized Fantasy Fashion Dolls.
Off World Designs Ray & Barb VanTilberg
SF & Fantasy T-Shirts & Custom Airbrushing.
Omega Artworks Gary Zahradka
Fantasy sculpture, fantasy weapons.
PJ Silversmiths Patrick & Heather Coletta
Fantasy & SF jewelry, Fantasy Pewter.
The Painted Unicorn Bill Johnson
T-Shirts imprinted with SF & Fantasy Artwork.
Ravenwing Wearable Art Darlene Ney
Jewelry - Fantasy/Sci-Fi/Fandom in nature, much is customized for costumes and/or directly geared to such Sci-Fi media shows as Star Trek (Bajoran) or literature (Ravenwing in Valdemar novels) Paper & Print goods - Buttons, Book Marks, Cards, etc.
Rose & Pentagram Designs Beth & Charles Knutson
Historic Games
Source Comics & Games Bob Brynildson
Games, Mangu, Cards, Toys, Models & Books. Only in the imagination of a gifted consumer can there be happiness. We try to supply that happiness!
Tarot by Annie & Graphic Traffic Annie Paschall-Zimbel & Todd Lockwood
Tarot Readings & Todd's Art.
Third Dimention Artistic Creations Jolene Hardy
Jewelry that reflects fans taste (head pieces, dragons, mermaids, fairies, celtic knots, etc.)
Nene Tina Thomas Illustrations Tina Thomas
Fantasy Art
Tie Dye Jeremy Mlnarik
I sell tie dyed clothing ffrom infants to adults.
Leo Watrin
SF, fantasy, gothic, horror, vampire, suspense, mystery paperbacks, comics, magazines, cards, posters, videos, and other misc.
Willow Jewelry in the Rough Robin J Wille
Jewelry made of stones, bones, wood, leather, & metal. Many primative, fantasy, creative and quirky pieces. Necklaces, earrings, bracelets.
The Wizards Wagon Sam & Jill Bromet
Bumper Stickers, StarWars Collectibles, CCG & RPG and much more.
Uncle Hugo's Science Fiction Bookstore Don Blyly
BOOKS
20th Century Books Hank Luttrell
Science Fiction/ Fantasy Books, Magazines & Comics.