Consuite
What's a consuite? It's a suite the con has where we feed you and you can hang out. It doesn't offer full meals, but is good for lots of snacking.
We'll again be using the three-room suite on the 14th floor, so don't forget to go up there from time to time.
Getting to the 14th floor. If you don't have a hotel room, pick up a free key card from the con's registration desk which will tell the elevator to let you up. If you do have a hotel room, your room key will do this.
We encourage people to bring reusable water bottles, etc. to reduce our plastic waste.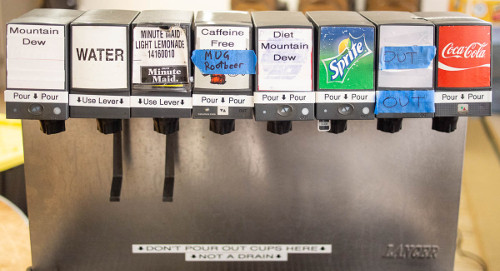 Con Bar
The con bar is social space with alcohol open each evening. It's on the 2nd floor overlooking the atrium, down the hall from registration. Stop on by.
The Bar will return as per Minicon tradition. We will be supplying an assortment of beer, cider, wine, homebrew, and of course...Blog!
Feel free to bring something to share; donations are always welcome (yes...even you, Malört).
Not into apologies and regret? No problem! There will be a few non-alcoholic beverages and mocktails available as well.
Check the Program schedule for tastings and other special events happening in the bar throughout the convention.