Guests of Honor
Author: Karl Schroeder
Karl's works include the science fiction novels Ventus, Permanence, Lady of Mazes, Sun of Suns, and the upcoming (August 2008) Pirate Sun. He has also published numerous short stories as well as a variety of non-fiction.
Karl is a two time Aurora Award winner for Permanence and short story "The Toy Mill" (with David Nickle).
On his extensive website, he makes available a number of his works for download under Creative Commons licenses, so if you haven't experienced him yet, you are only two clicks away from your first taste.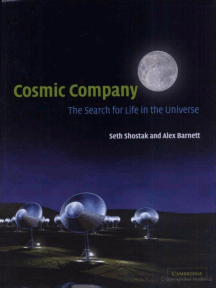 Scientist: Seth Shostak
Seth is an astronomer at the SETI Institute, a research organization that runs the world's most sensitive search for extraterrestrial intelligence. Seth has an undergraduate degree from Princeton University, and a doctorate in astronomy from the California Institute of Technology. For years, he conducted radio astronomy research on galaxies, and worked at both national observatories and universities in the U.S. and Europe.
Seth has written three books and several hundred popular articles on various topics in astronomy, technology, film and television. He is the host of the weekly science radio show "Are We Alone?" and the inventor of the electrical banana.
Artist: Stephan Martinière
We're sorry to report that our artist guest of honor, Stephan Martiniere, has had a family tragedy and will be unable to join us at Minicon this year. He sends his sincere regrets. We will still be displaying his art in the art show, and his work will be featured on our t-shirts and in our program book.
Although you may not know it, you have probably seen much of Stephan's work. He has contributed concept art to movies such as I, Robot, Star Wars episodes 2 and 3, and The Fifth Element, and many television shows including The Real Ghostbusters and The Outer Limits. You may have seen his art on the covers of such books as Karl Schroeder's Lady of Mazes or Queen of Candesce. He is now working in the video game industry, where his projects have included Cyan's Uru: Ages Beyond Myst and Myst V: End of Ages. Two collections of his art are available, Quantum Dreams and Quantumscapes.
He is a 2008 Hugo awardee for Best Professional Artist for his covers of Brasyl (Ian McDonald), Mainspring (Jay Lake), and The Dragons of Babel (Michael Swanwick).